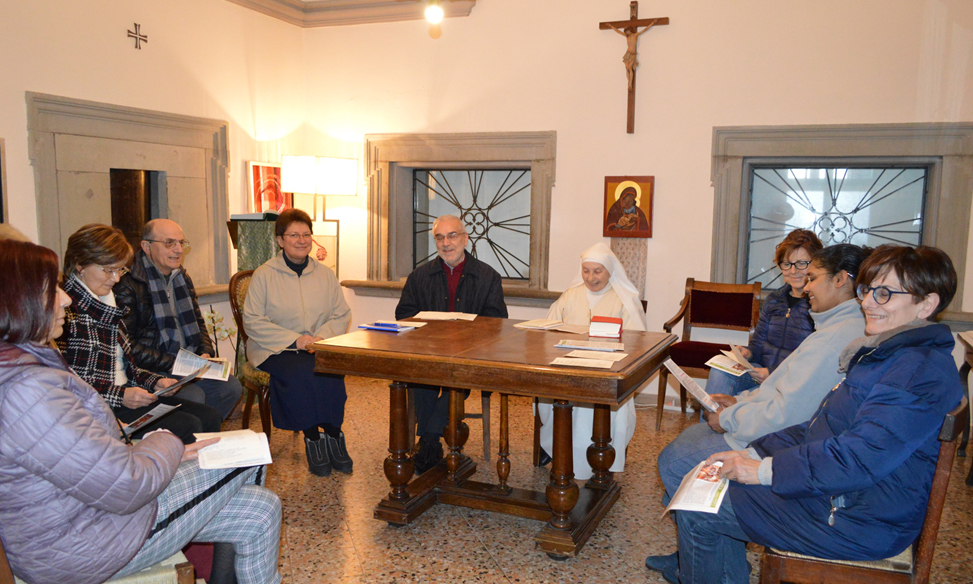 Monastic life takes place accompanied by constant listening to and dialogue with the Word of God.

Lectio divina is a life choice, it is a constant comparison with the Word that asks questions and gives answers. Although we can define methods and stages, lectio must also be lived on the basis of the different sensibilities and stages of life.

- The first element is to place oneself in the presence of the Word.

- The second important element is to listen. It is important to be aware that this prayer, done in solitude, nevertheless is not solitary, because when we listen we are always in communion with the Church. When we are in the presence of Scriptures we must enter into dialogue with and build a relationship. This means that it is not as if "I am doing the lectio", but rather that in the lectio I enter into dialogue with the written Word, which, ultimately, is the Word, God himself, his voice.

- The third element is: stability. Lectio divina is a choice of life that becomes a lifestyle, but only with practice you can "change or learn a style". The Fathers spoke about three types of stability: stabilitas corporis, stabilitas mentis and stabilitas cordis.

Regarding the practice, the Fathers have taught us that it is very useful to copy the text, moreover to enter into the text memorization can help, because when a text is memorized it works in the heart without our knowledge, while the mouth "ruminates" it during the day.

Lectio divina is a journey that we nuns share with other friends. In particular, every Saturday we share the path of our prayer with the Word through a collation, a space and time in which everyone can let resound what the Word has communicated to his life.