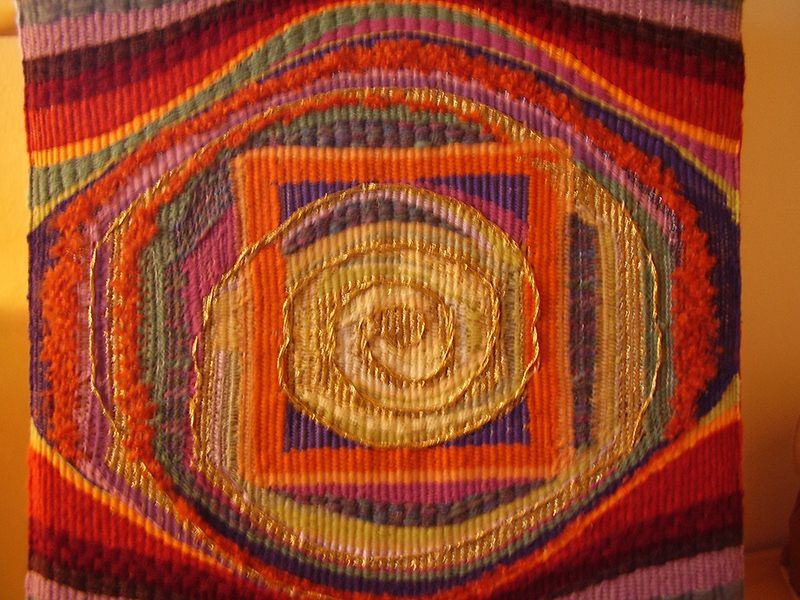 The arras is an interior journey.

"The true artwork rises from the artist in a mysterious, enigmatic, mystical way. Detaching itself from him it assumes its personality and becomes an independent subject with his own spiritual breath and concrete life. It become the breath of being." (Kandinsky, "Lo spirituale nell'arte", SE)

Starting from this sentence by Kandinsky, I believe that our inner feelings concerning existence can find different ways of manifesting themselves, and of making arrases is one of these ways.

This way of expression was born grew in me in a mysterious and casual way, but now is, more and more, an expressive way to say and read what I have inside ...
The arras exposes our inner reality, therefore it is also a work of introspection that can help us to understand what we live inwardly and what we are.
Therefore, entering into this experience means working with ourselves, being available to work on oneself, observing, listening, welcoming our dark and luminous parts. It is a process of transformation, of change ...

Often the arras must be observed from afar. To speak to the soul it can have an immediate effect, and also a more interior one.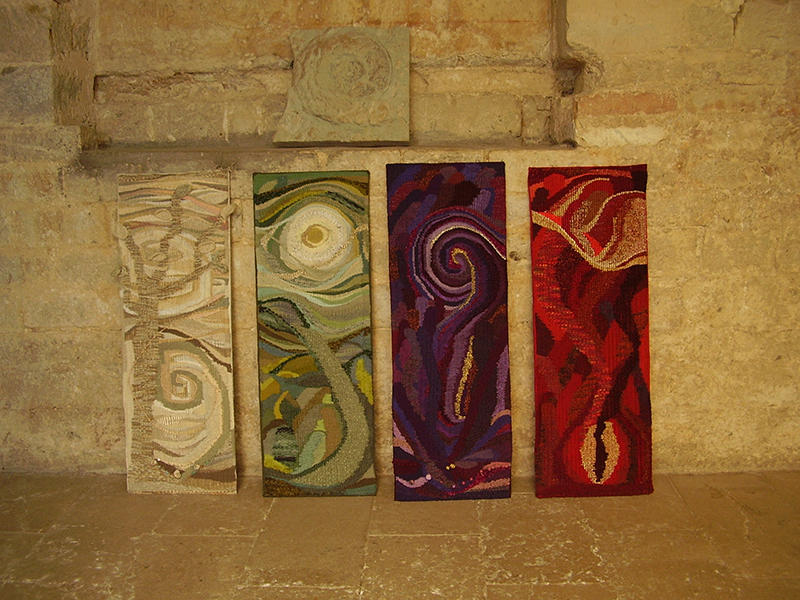 But, as I said, the arras is also a way to look inside oneself, it is an expression of what we are and what we are living. And we need to meditate on it as we proceed doing it, to know how to take the right distances from it, even in a temporal sense ... to understand how we are proceeding, what sense we are giving to it; not everything is known from the beginning.

"Necessary is that form that knows how to speak to the soul and knows how to reach the soul of things" Kandinsky says.

Art is not the useless creation of things that vanish in the void, but it is a force that has a purpose and must serve to develop and refine the soul and its inner feelings. It is a language that speaks to the soul with its own words, of things that for the soul are the daily bread which only in this way can be received. Each art has unique and irreplaceable forces because it expresses its inner tension.


The arras is a global vision of a harmony that is built gradually and grows with those who create it, it is observation of reality and partial expression of a whole.